Regular price
$25.00 USD
Sale price
$19.00 USD
Unit price
per
Sale
Sold out
Anti Mosquito Bracelet
✔ Bracelet with essential oils (vegetable aromas)
✔ Perfect for cozy evenings in the garden or living room
✔ Protects against insects, gnats, gnats, mosquitoes, etc.
✔ Easy to use by wearing it on your wrist
including free shipping
Enjoy carefree summer evenings in the garden or living room with our anti mosquito and mosquito bracelet. The practical bracelet with essential oils offers effective protection against insects, mosquitoes and more - without the use of chemicals . Simply put on the wrist, it keeps annoying pests away and is ideal for longer camping or outdoor stays.
Description: Our non-toxic bracelets are made from natural substances such as citronella, lemongrass and geraniol. This makes them safe for babies, adults and pets. The fully adjustable bracelets fit everyone - from children to adults - and can be worn comfortably on the wrist, ankle or in the hair .
With a long-lasting effect of 240 hours, our bracelets offer reliable protection. After use, simply place in the resealable pouch to preserve its potency for the future. Perfect for activities like hiking, BBQ, gardening, fishing and travel .
Our anti mosquito and mosquito bracelet defies even humid conditions and ensures that you can enjoy the warm days without annoying insect bites. Get ready for a bug-free summer and order your personal protective bracelet now for pleasant evenings outdoors!
Product Details:
Product: Anti Insect Mosquito Protection Bracelet (Herbal Flavors) - Div. Colors

Material: Plastic

Color: Red, Yellow, Blue, Green, Purple, Pink, Black, Orange

Size approx.: diameter 5 cm

Packet Includes: 5 or 10 or 20 pieces EVA mosquito repellent wristbands
Info : We cannot guarantee the colors supplied, as these are randomly supplied by our dealer.
Share
View full details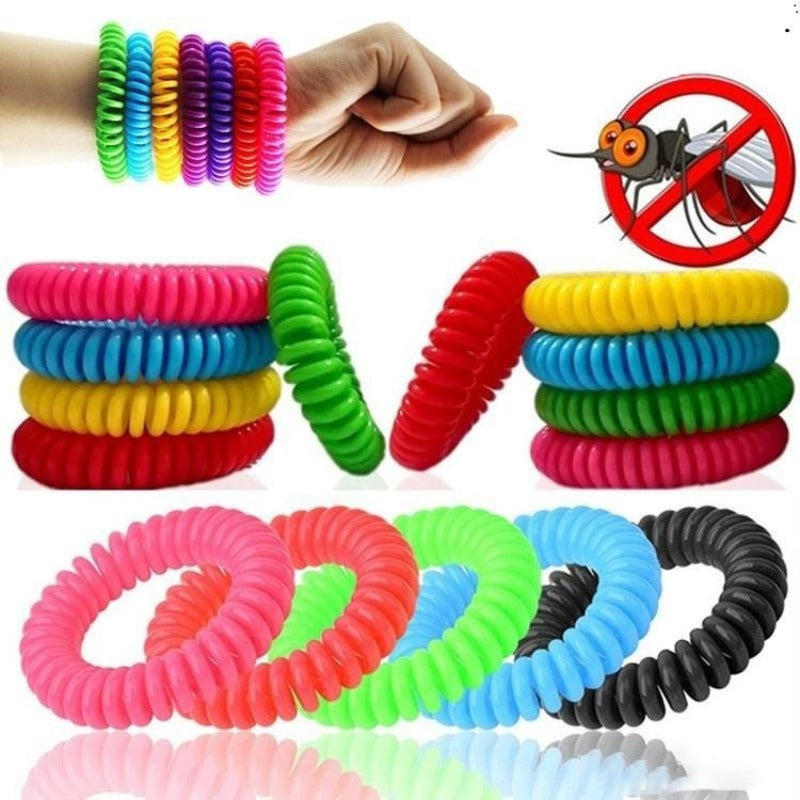 Your Satisfaction is our top Priority
✔ Buyer protection:

Minikauf offers all of our customer's buyer protection, which assures you of a full refund of the purchase price if you do not receive your order.

✔ Free Shipping:

All Minikauf.ch customer's benefit from free delivery on all online orders.

✔ Pay easily & securely:

All orders can be paid securely by PayPal, Credit Card or Bank transfer. Simply choose your preferred payment method.