Regular price
$66.00 USD
Sale price
$50.00 USD
Unit price
per
Sale
Sold out
LED Cat Fountain, Automatic Water Dispenser
✔ Automatic LED cat fountain
✔ Steel or Plastic
✔ LED Water Dispenser
✔ 2.4 Liter Capacity
✔ Including Filters
including free shipping
The LED Cat Fountain, Automatic Water Dispenser is an innovative automatic pet water dispenser specially designed for cats. This drinking fountain is a perfect dispenser of fresh, clean water that will help improve your cat's health and well-being.
With a capacity of 2.4 liters, this LED cat fountain can store enough water for several days, making it ideal for travel or long absences. The LED lighting gives the fountain an attractive design and ensures that the water is clearly visible even in dark rooms.
The LED Cat Fountain, Automatic Water Dispenser is made of high quality non-toxic material and easy to clean. This ensures your cat always has clean water to quench their thirst. Buy this automatic water dispenser for your cat now and ensure that it always has enough water.
Product Details:
Product: LED Cat Fountain, Automatic Water Dispenser

Housing Material: Plastic PP

Housing Colour: White

Version: Automatic Electric

Water Capacity: 2.4 Liters

Overall Size: approx. L19cm x W19cm x H16cm

Input Voltage: 100~240V 0.15A

Output Voltage: 5V, 1A

Power consumption: 2W

Cable Length: 1.8 m (pump cable)

Package Size: 19.5 x 19.5 x H14.5 cm

Quantity: 1 Piece

Suitable for: Small and medium-sized Dogs or Cats
Package content:
1 x

LED Cat Fountain Automatic Water Dispenser

1 x Activated Carbon and Ion Exchange Resin Filter

1 * Instruction Manual
Share
View full details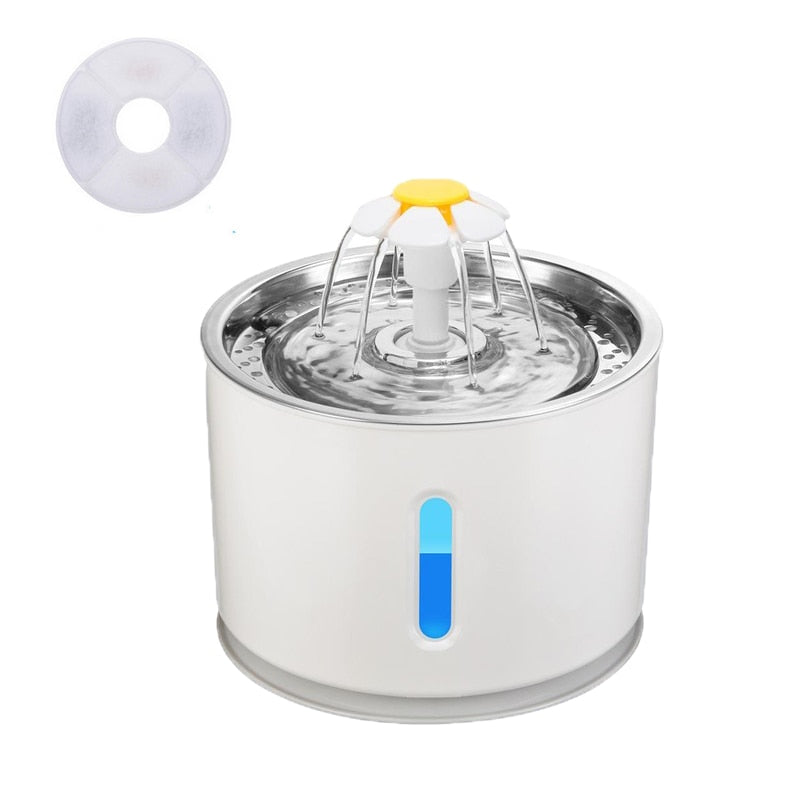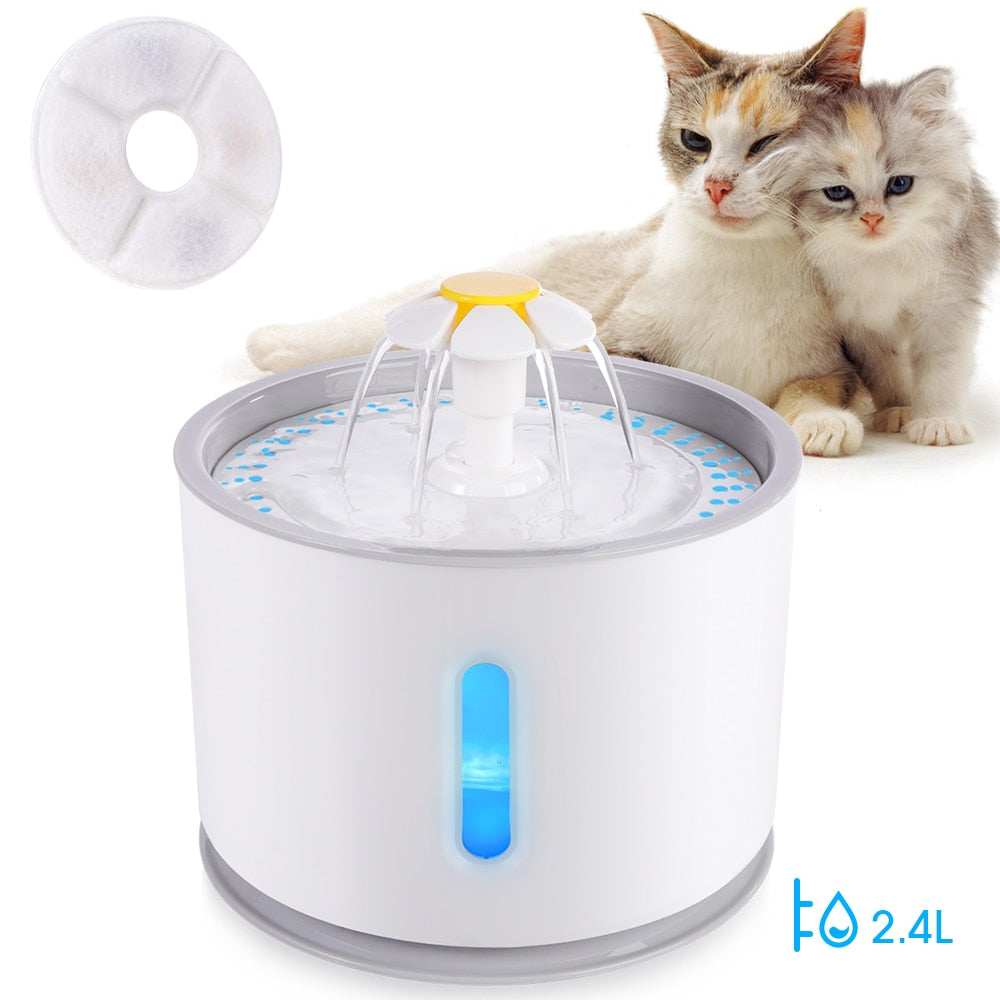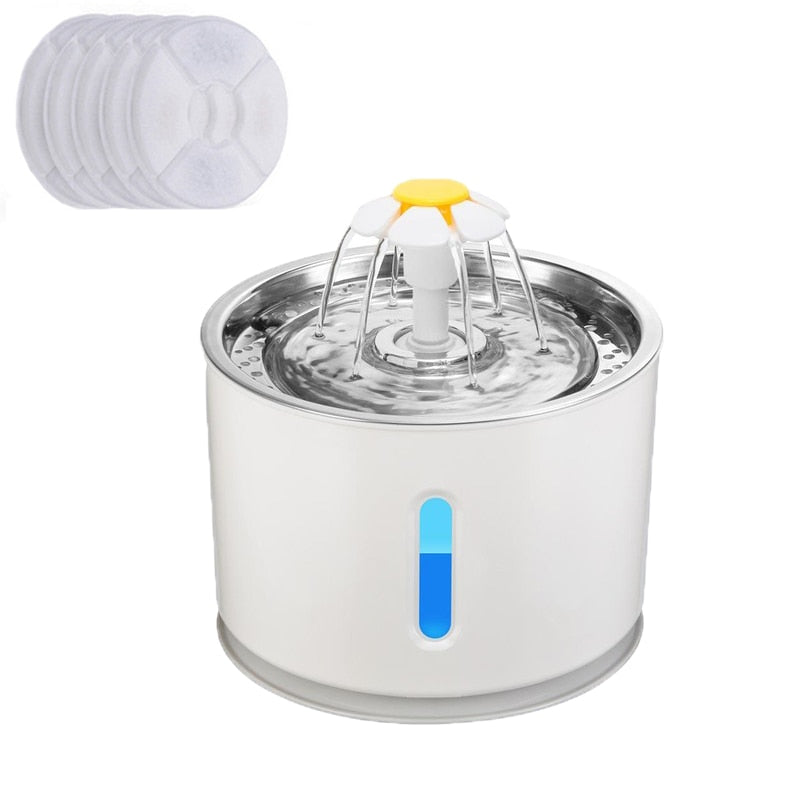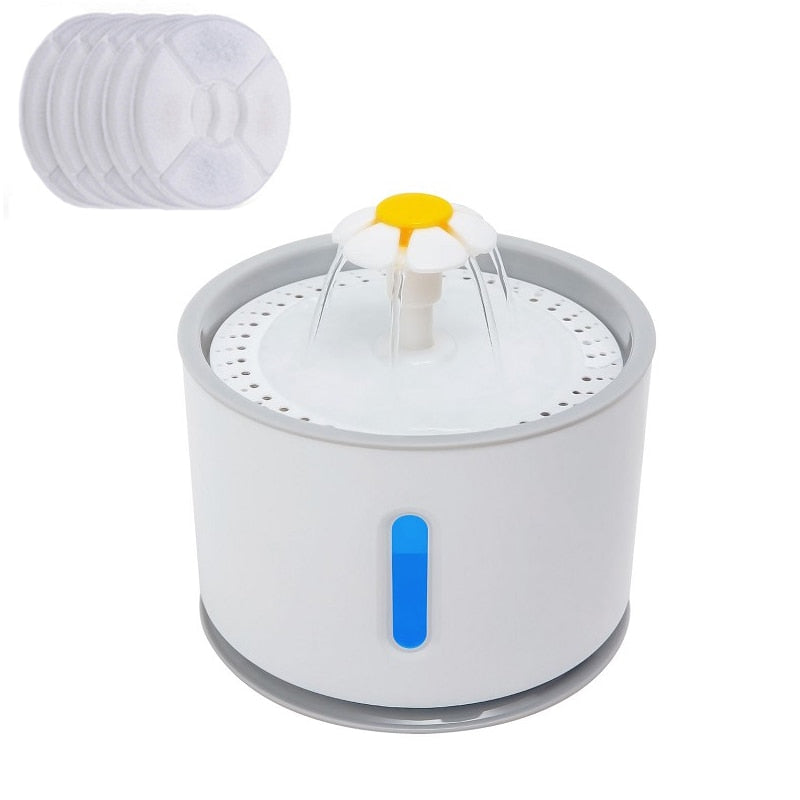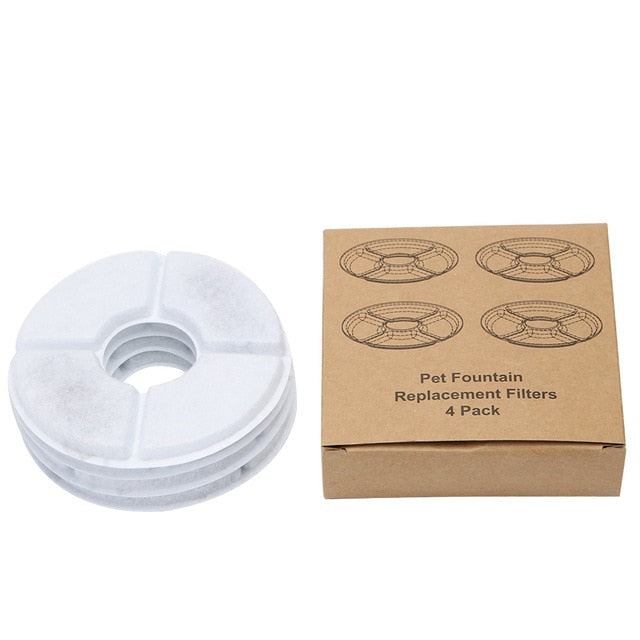 Your Satisfaction is our top Priority
✔ Buyer protection:

Minikauf offers all of our customer's buyer protection, which assures you of a full refund of the purchase price if you do not receive your order.

✔ Free Shipping:

All Minikauf.ch customer's benefit from free delivery on all online orders.

✔ Pay easily & securely:

All orders can be paid securely by PayPal, Credit Card or Bank transfer. Simply choose your preferred payment method.